SCHOOLVOICE
Digital Payment
A convenient e-payment gateway for your school community


Book a Meeting Now
Expedite Your
Digital Payment Transactions
Steer clear from lengthy and stressful enrollment processes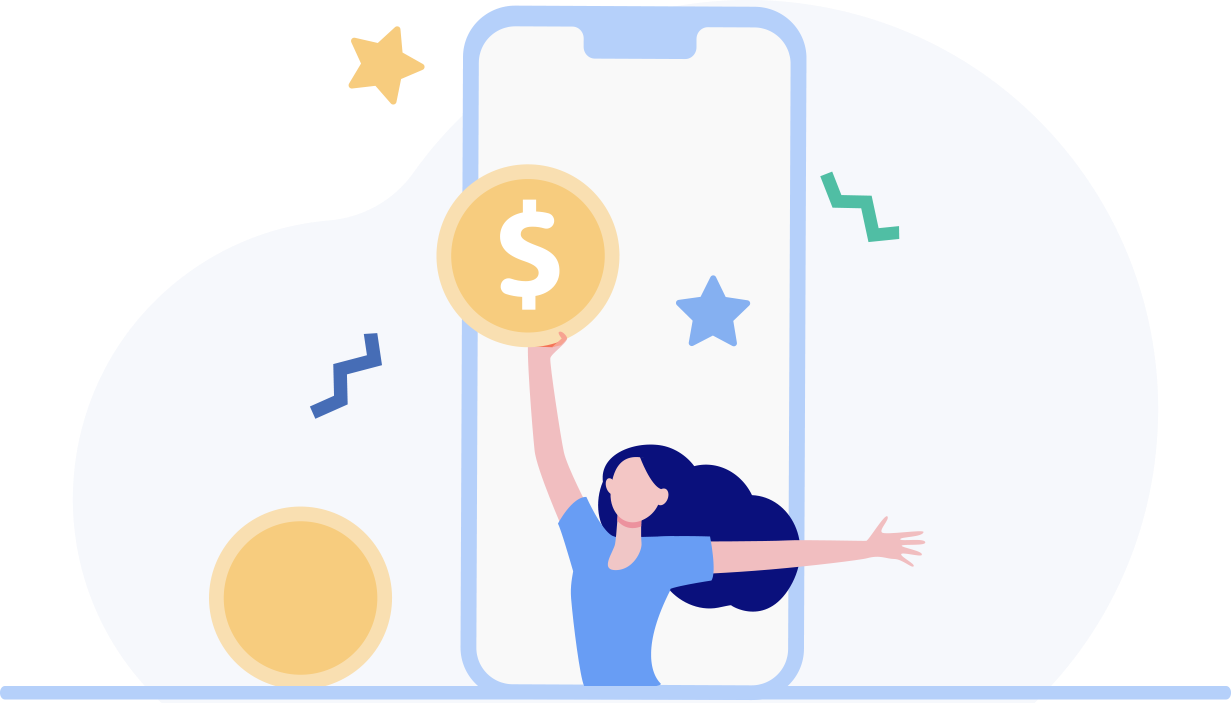 Quick
and easy payment process

Manage
all transactions in one place

Collect
& track all payments at once
Stay posted on the
progress of all your transactions
Send
the Digital payment request to your recipient.
Collect
your service fees.
Track
the status of all requested Digital payment.
Remind
recipients of pending payment requests.
It only takes three steps!

Generate
The Payment Request
Collect
The Digital payment
Give your guardians the prerogative of
choosing between the payment methods
Tap to View
Tap to Play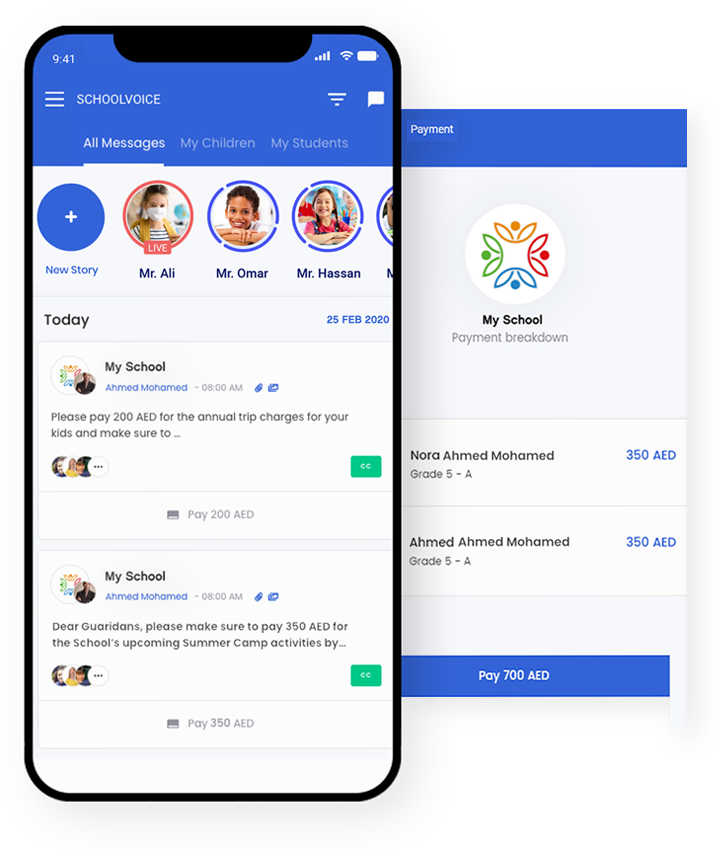 Select Payment Option
Fill Card Details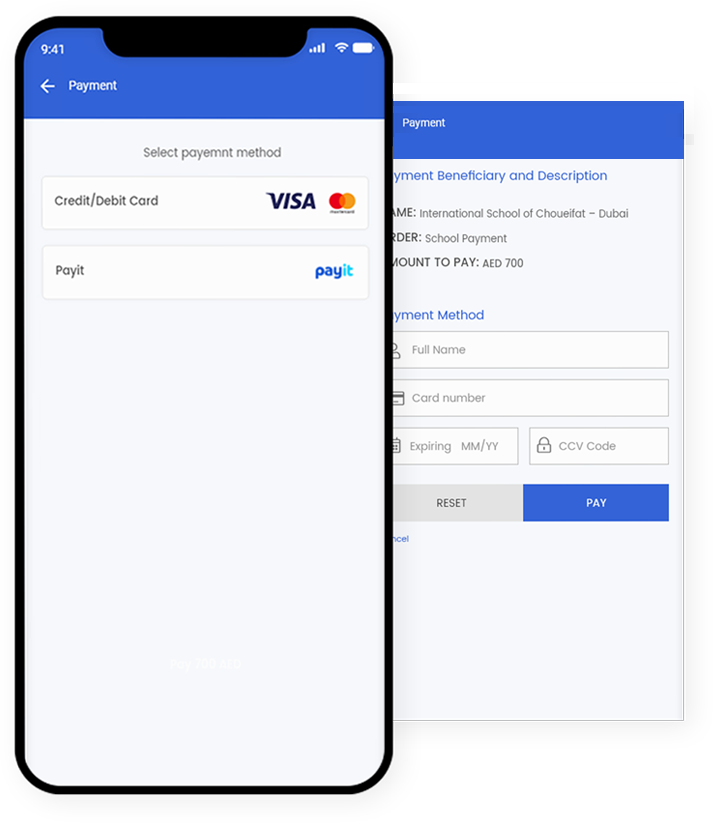 or Pay Through Wallet
payment successful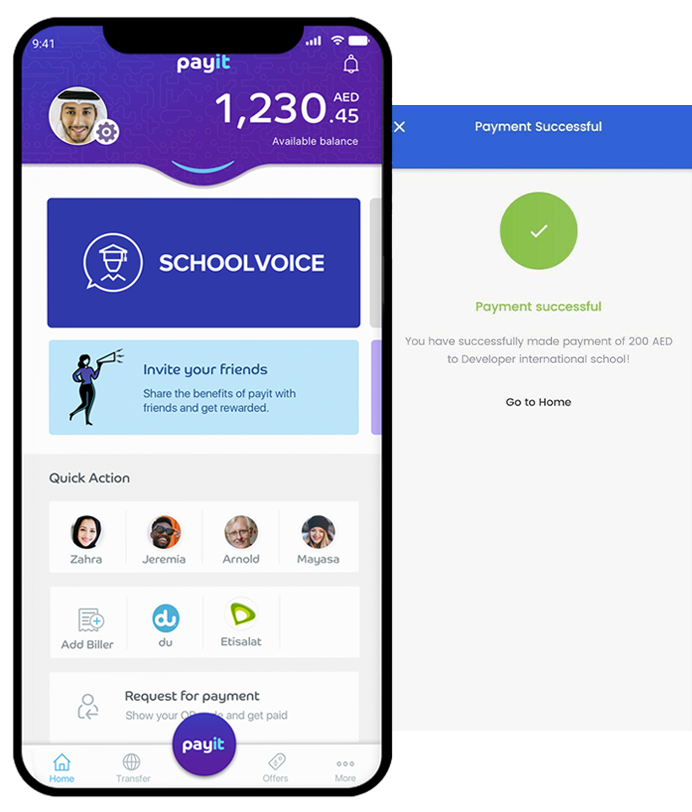 From curricula-related payments to the extracurricular
keep your guardians at ease when settling any requested fees

Admission Fees

Transportation
School Trips

Class Activities

Registration

Extra Curricular Activities

School Uniforms

School Photos
Make Sure
Everything Is On Report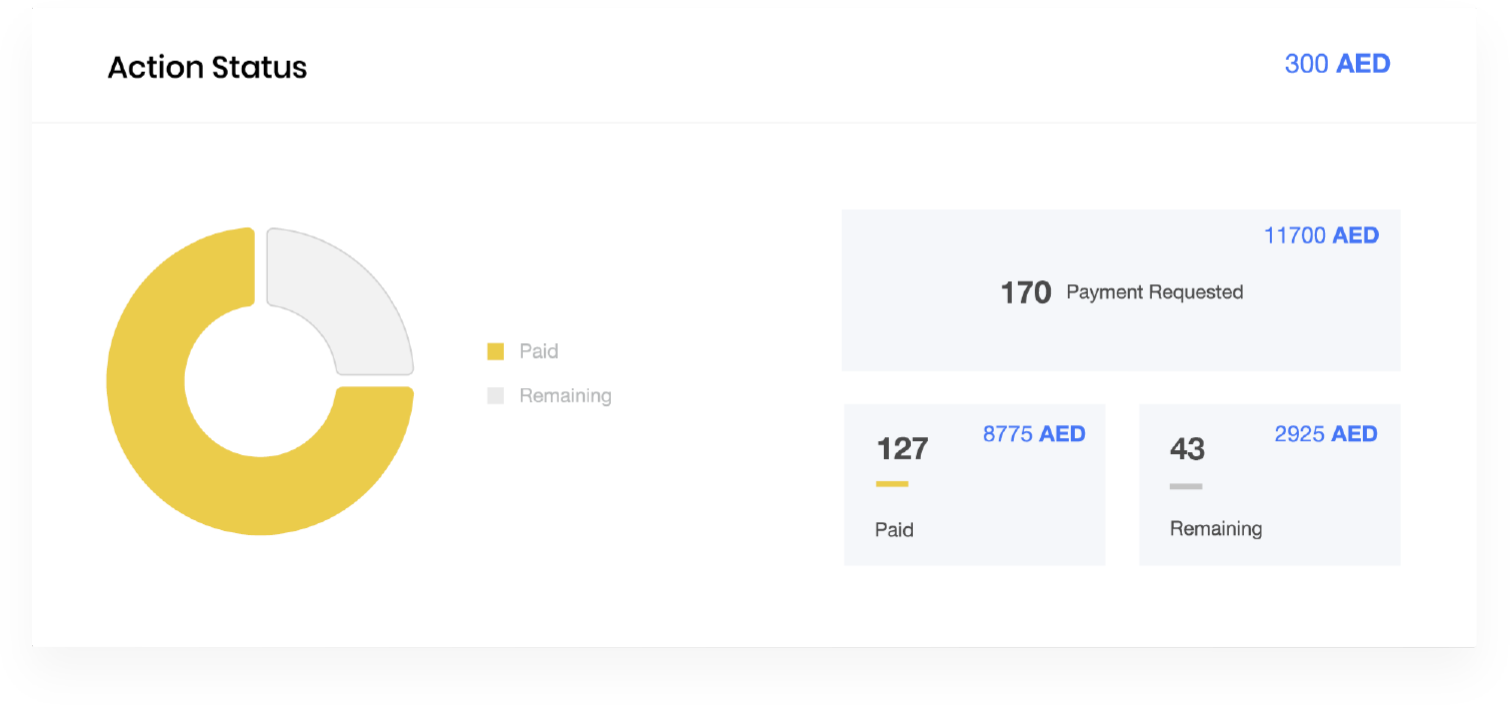 Meet

our strategic partner
they're allowing your school to run a digital, cashless business. And, they have more to offer as well! for your
School
Lowest transaction acquiring costs
Next day settlement of collections
Refunds for access on the

merchant portal
Guardians
Special Offers and Discounts
50 AED Cashback

for the first Payit transaction
Special Offers and Discounts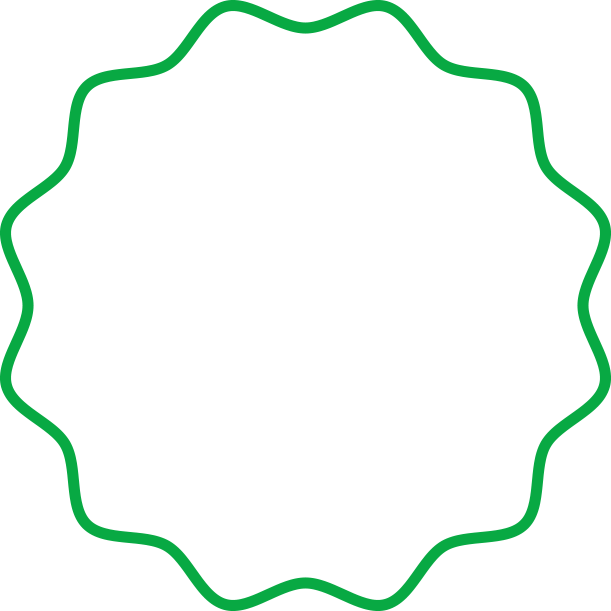 50 AED
Cashback
for the first

transaction
Easy Payment Plan!
Through Schoolvoice Digital Payment guaridans can now pay the school's tuition and fees in full using FAB credit card, then convert the amount to 0% installments up to 12 months
So To
Sum It Up..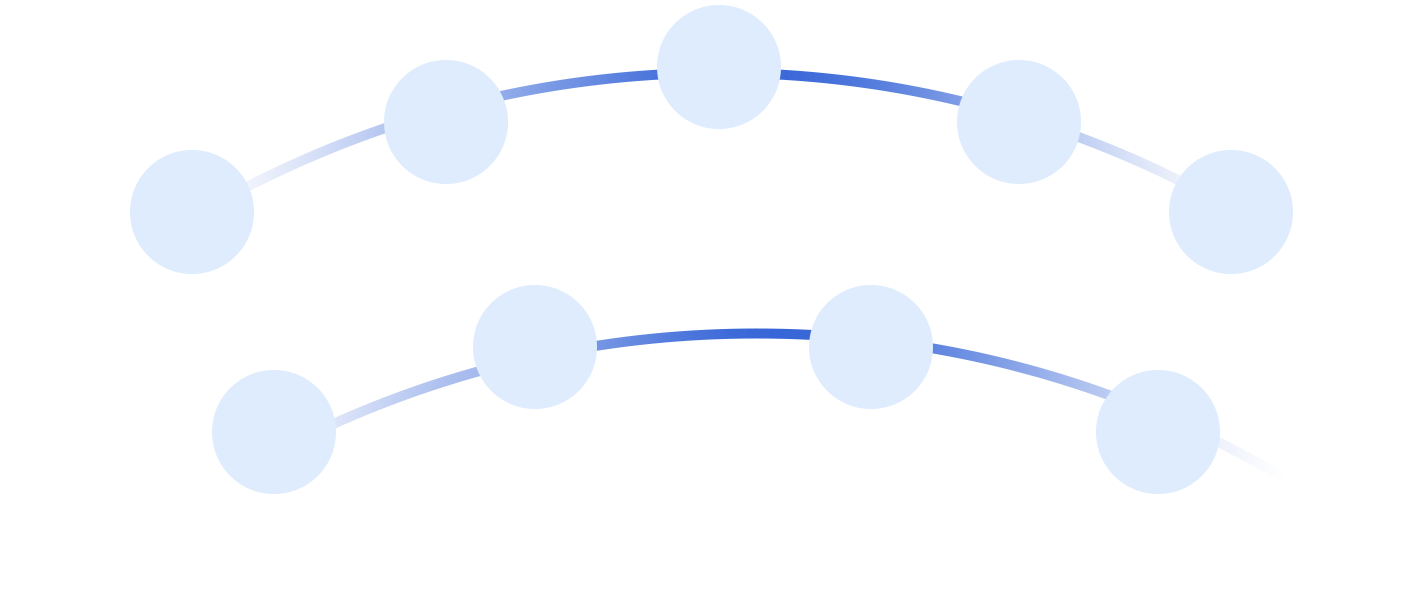 We're Fast and Time Efficient

We're Secure

We Offer One-Tap Payment Requests

We Request Zero Setup Costs

We Accept Multiple Payment Options

We Keep Everything Reported

We Boast Competitive Transaction and Processing Fees

We Cover All Your Payment Needs

Partners With The Best Smart Wallet in the UAE - Payit
now, Do we here an 'I do?'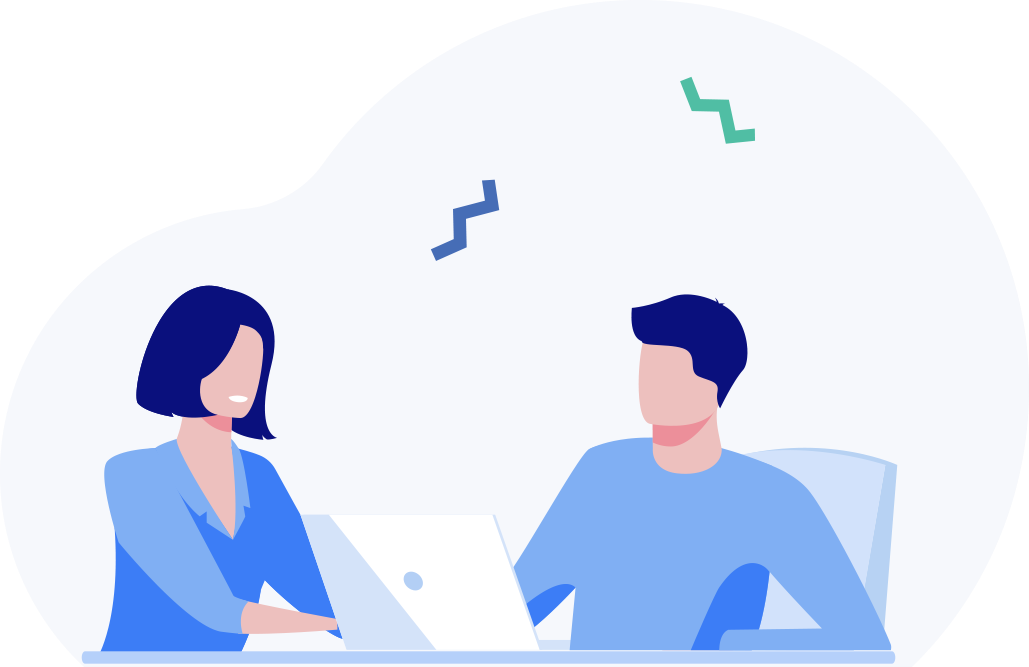 Click Here
and book a meeting with us.