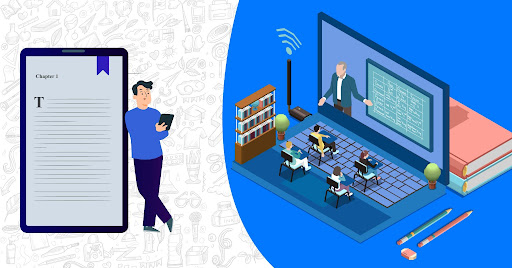 The usage of online learning apps is increasing daily. But many educators find it hard to provide an effective and secure app to communicate with parents. It's no secret that communication is vital for strengthening the relationship between teachers and parents. School apps help educators to interact with parents effectively. They also offer useful features like file sharing and cloud sharing to make the learning process efficient. There are many best learning apps available in the market. Each of them offers unique features at different price ranges. This complete guide will help you to choose the right school app to ease your work.
What is school communication?
Establishing an effective communication system between teachers, parents, and students helps create higher academic standards and stronger partnerships. The challenge for educators is to develop a strategic communication program that offers a constructive atmosphere for students. Ways of maintaining contact between schools and homes include parental evenings, face-to-face meetings, phone calls, printed letters, e-mails, text messages, and school web pages. The most commonly used communication channel nowadays is a digital platform through which most information is delivered. In addition, educators can utilize the features of trending school apps to communicate with parents easily.
Why are dedicated apps for educators better than traditional apps?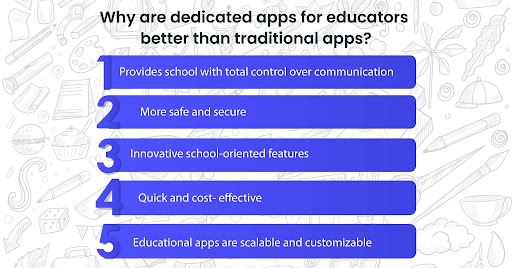 Educational apps have innovative features that perfectly match the requirements of modern education. Traditional channels like email and SMS have their advantages, but they are not optimized for school communication and thus do not come with school-oriented features. Moreover, another critical factor is the low privacy and security features, as there are high chances of SMS and emails getting received by the wrong person or ending up in the spam folder. So when compared, educational apps are more safe and private and offer complete control over parent-teacher communication than traditional communication channels.
Provides school with total control over communication
Educational apps are designed to offer a perfect communication platform for teachers and parents. Schools can have total control over parent-teacher communication easily using learning apps. In addition, sensitive information about students is usually accessible via these school apps. The history of communication between parents and teachers is also stored in the app and can be accessed anytime. Thus, school administrators can have greater control over the communication process.
Most of the apps for educators arrive with privacy-oriented features so the school can provide a safe and secure communication atmosphere. In addition, most advanced apps for educators also contain features like an instant chat facility that enables educators to chat and interact with parents without sharing their phone numbers or contact information.
Innovative school-oriented features
Dedicated apps for educators offer many school-oriented features that you cannot expect from traditional channels. Additionally, features like language translations are also a big plus when connecting with parents and improving engagement with parents. These valuable features make both the teaching and learning processes more engaging.
The messages sent using dedicated apps are delivered instantly. These apps can be quickly launched, and educators can share messages with parents with just a few clicks and swipes. The parents are notified immediately as the communication is smooth and lag-free. Traditional methods like SMS are chargeable. You need to pay a certain amount of money for each SMS you send. But, the messaging feature in educational apps is completely free. Educators can share as many messages as they want with parents without worrying about the cost.
Educational apps are scalable and customizable
The school apps are usually scalable. That means you will get app updates regularly with new features. Educators can also customize the app according to their job. For example, school apps allow teachers to organize classes and meetings with ease.
How to choose the right apps for educators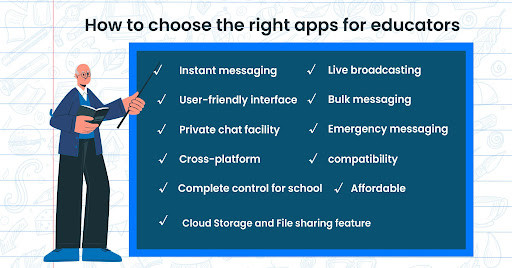 Smartphone technology continues to advance, and this will become more of a factor in education. There are thousands of educational apps available across disciplines. Choosing the best learning app depends on your goals and requirements. It also depends on the technical ability of the people who will use the learning app. Given below are some of the mandatory features that a good educational app should have.
Instant messaging
The educational app should allow educators to communicate with parents instantly. The parents should know all the happenings at school on-time. It builds trust between parents and teachers.
User-friendly interface
The app should feature a user-friendly interface so that parents and students can access the app easily. The app should focus on easy usage rather than complicated design. Some of the parents may not have used smartphones regularly. So the app should be simple and easy to use.
Private chat facility
It would be better if the educational app had a private chat facility. It allows teachers to have private conversations with parents. Sometimes teachers have some important message to a certain parent. This feature helps teachers to message the respective parent privately.
Cross-platform compatibility
Cross-platform capability helps to ensure each parent, student, and teacher use the platform without any limitations. The platform should be optimized for smartphones, tablets, and computers. In addition, the app should run in Android and iOS smoothly. It should also have a secure web client that works on major browsers to access the platform from a computer.
Cloud Storage and File sharing feature
Cloud storage is an essential feature that allows teachers to store essential school documents and other files with parents and students. With this feature, teachers can make the teaching process more accessible and manageable and enable students and parents to access educational resources anywhere.
Live broadcasting
Live broadcasting feature enables teachers to organize live chat sessions with students and parents. This helpful feature provides opportunities for students to clear their academic doubts with teachers easily. It also gives a chance to parents to discuss their kid's behaviour directly with teachers.
Bulk messaging
Bulk messaging helps teachers to send messages to a group of people rather than sending messages individually. This feature allows teachers to announce events, exam dates and much more easily with just a single click. It helps teachers to save a great amount of time.
Emergency messaging
This feature allows teachers to send important messages to parents even when their phones are in silent mode. For example, if a student has any health issues, teachers can reach parents instantly. The message is also shared via SMS when the device does not have internet connection. This feature ensures that important messages are reached at parents without delay.
Complete control for school
It would be great if schools could control the whole communication system. The schools should be able to create, edit and delete the personal details of parents and students easily. The educational app should also provide a facility for schools to accept fee payment. It would be a great help if parents can pay their kid's fees from their home easily.
Affordable
The educational app you choose should be absolutely free to use for both teachers and parents. In addition, the school should ensure that the educational software should provide all necessary features to parents, teachers, and students at no cost, and the school administration should manage all the finances and funding for the app.
5 Best apps for educators
There are many educational apps available in the market today. You have to study the features, pricing etc. carefully to choose the best app for your work. Each app offers different features and solutions. We have sorted five trending apps for educators for you to choose from the best.
Schoolvoice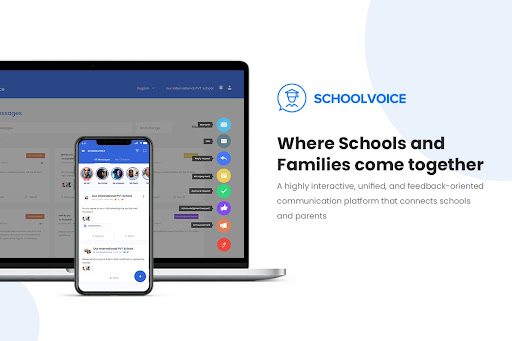 Schoolvoice is a comprehensive school communication app designed to redefine school communication, improve parent engagement and increase classroom productivity.
It is well designed, intuitive and, and engaging school communication platform for schools and parents. With Schoolvoice, a school can monitor and manage their entire school communication activities, manage the accounts of staff and parents, check the status and reports of the messages sent to parents and students, and instantly review the entire communication activities.
Schoolvoice is one of few apps for educators which have all the necessary school features. The most attractive feature of Schoolvoice is Actionable Messages which lets schools message parents with predefined responses so the parents can respond just by clicking a button.
Features
Actionable Messages: The Actionable Messages allow teachers to send messages with predefined responses so the parents can respond by clicking a button.
Instant Messaging: The instant messaging feature offers an interactive platform for parents and teachers to communicate in private and discuss important academic matters.
Stories: Share class activities and fun videos and pictures of children with respective parents, so they can enjoy watching their loved ones having fun at school.
Teacher's Drive: Offers ambient storage space for teachers to store files personally and share homework, class materials, score sheets, and other documents easily with students and parents.
Live Broadcast: Allows educators to organize live chat sessions with students and parents easily.
Engagement Reports: Reports include a summary of all your communication activities. It features engagement metrics like the number of messages sent, the read-to-respond message ratio, and much more.
Emergency Messaging: Enable teachers to reach parents quickly in case of any emergency relating to their children.
Remind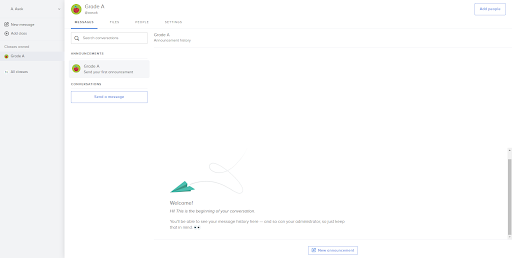 Remind offers an ideal platform for educators to communicate with parents. It also allows teachers to share files, schedule classes, and school trips, etc. Remind supports 100 different languages and offers google drive integration to share documents and attachments. Teachers and parents can communicate in any language as the in-built translator removes language barriers. Remind also allows educators to integrate with other applications like Google Classroom and Google Drive for easy use.
Features
The most important feature is Stamps, which allow educators to send out a question, or image, to which a student has a selection of stamp options to reply with.
Remind allows educators to pair with Google Classroom, Google Drive, and much more for sharing school materials easily.
Teachers can share images, videos, and documents using Remind. Educators can easily select files from their devices and share them instantly.
Remind enables educators to create and manage classes efficiently.
ClassDojo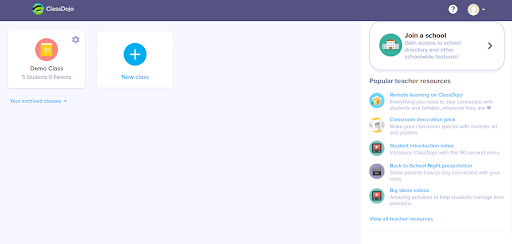 Classdojo is another unique tool that helps educators to interact with parents easily. Parents and students can easily access the app by logging in using a QR code scanner. In addition, it can be integrated with other applications like DataDog, Google Translate, and Zendesk. Classdojo can translate over 30 different languages. Teachers can also assign various activities to students and monitor their progress. This app can be accessed from any smart device with ease. The Classdojo showcases three sections; Classroom, Class Story, and Messages. Each section flaunts features that can help students to have an effective learning process.
Features
The Messenger option allows educators to send a direct message to the parents or announce a group. The read receipt will enable teachers to find who has read their messages.
The classroom management feature allows educators to organize educational sessions easily.
Educators can also share images, videos, and documents using Classdojo.
Classting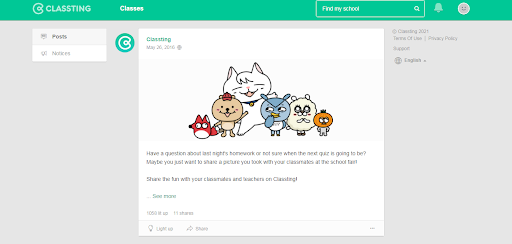 This free app for educators offers an ideal platform to share files between teachers, students, and parents. It features a messenger option that allows parents and teachers to communicate directly with respective teachers. In addition, the user-friendly interface will enable teachers to communicate with parents without any difficulty. Innovative features like Ting, Notice, and so on make Classting a perfect app for educators.
Features
The Notice option enables teachers to send important messages directly to parents and students.
Teachers can post announcements, pictures, and videos on their walls so that parents and students can see them.
The Ting feature allows educators to combine two classes easily.
The Messenger feature helps educators to share texts, images and videos with parents instantly.
Classtag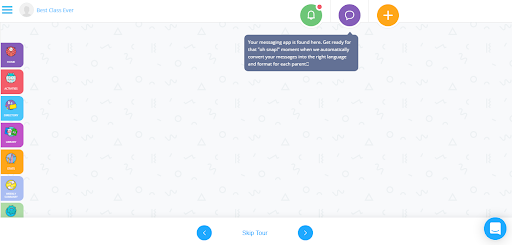 Classtag is an e-learning app that allows teachers to send messages, announcements, and so on. Educators can exchange files with parents and students comfortably. Creating classes and inviting students is simple using this app. Classtage can be integrated with other applications like Gmail and Google Classrooms for advanced usage. Any new user will get a demo class full of the sample content that helps you get a complete idea about this educational tool.
Features
Classtag offers rewards like free supplies and goodies just for doing your regular work.
Classtag features automatic conversion, translation and it supports any device.
The Announcement option allows teachers to send messages to a group of people like students of a particular grade.
Conclusion
An ideal educational app is necessary for schools to offer a perfect learning atmosphere for students. In addition, the app should also help educators to create a strong relationship with parents. There are plenty of educational apps available in the market to choose from. If you have studied the features and characteristics of each app, selecting the right app will be easy.