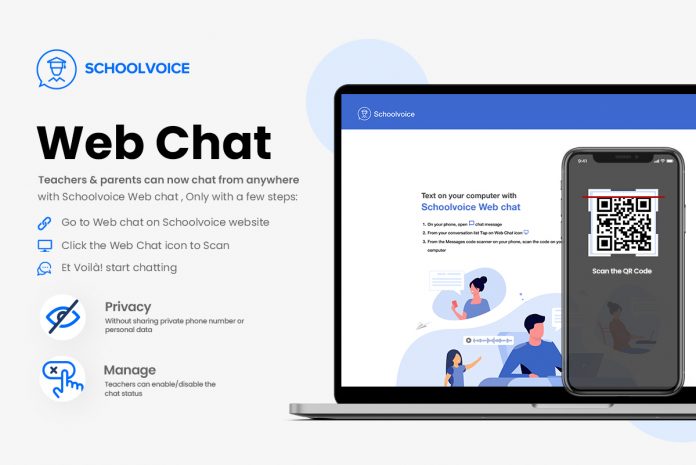 Intro
Schoolvoice has paved a new way to take its user experience even further by providing accessibility to the Chat feature from everywhere. Hence, Schoolvoice Web Chat
What is Schoolvoice Web Chat?
It's as easy as saying, now teachers and parents can chat from anywhere, whether it's a laptop, or a PC.
Same as previously, the school chat app hosted the feature to be available for smartphones and tablets, now, Schoolvoice has expanded the horizon to give you limitless healthy communication within a nurturing culture, making school's parent communication more accessible and simplified
We give you privacy!
Schoolvoice has always been keen to maintain users' privacy and protect their data, Web Chat is no different, which does not require any personal phone numbers or private data to be shared or used to access the feature.
Nevertheless, rest assured as a teacher or a parent, Schoolvoice Web Chat is a second-to-none school-friendly communication channel that will give you a better experience than using a traditional one.
How to access Schoolvoice WebChat? Go to the Web Chat page from Schoolvoice website
On your phone, go to chat on Schoolvoice app
From the top bar, tap on Web Chat icon
Then scan the QR code on your computer, and et voilà! Start chatting
Our Web Chat is Manageable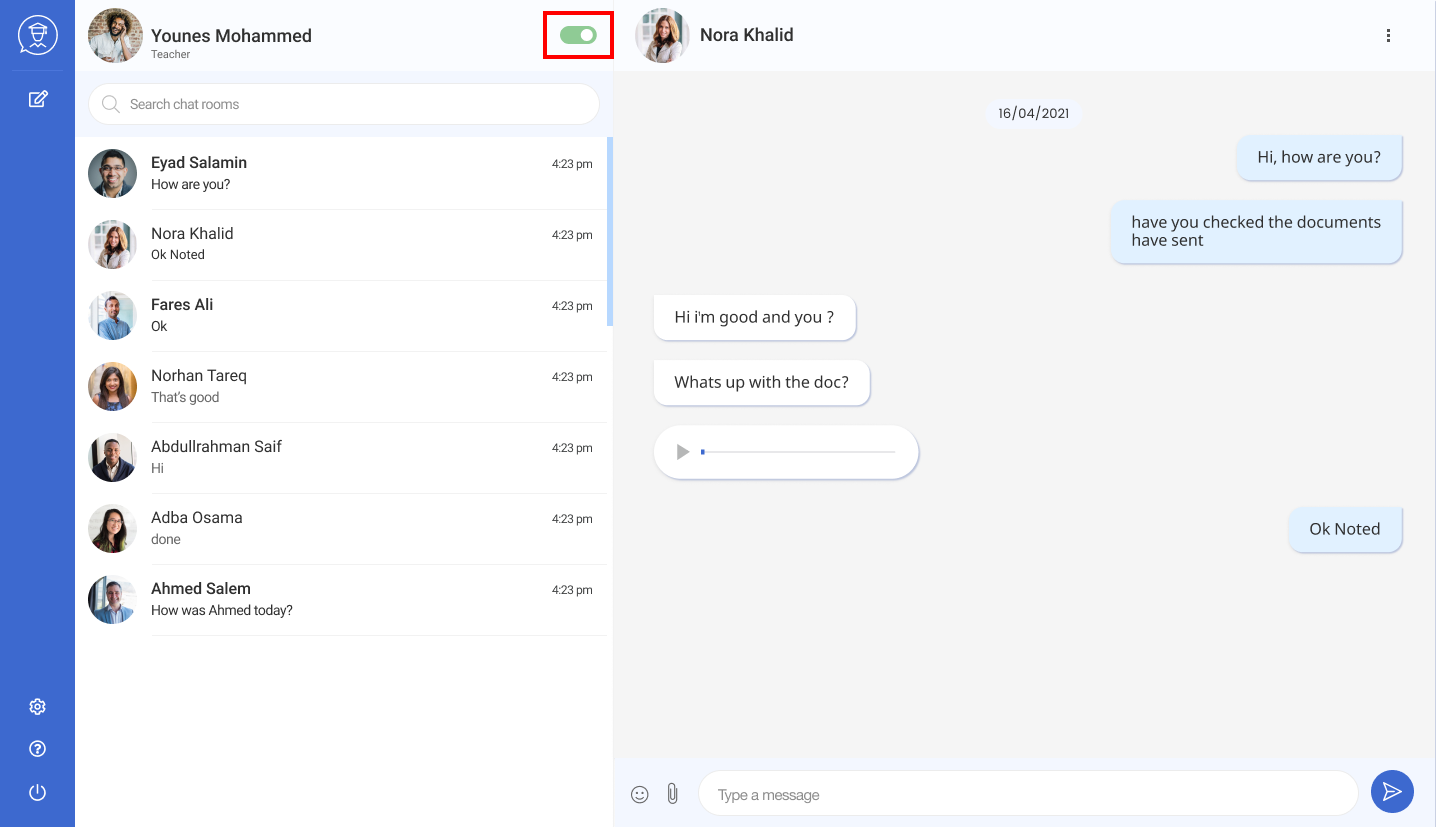 Similar to the app version, Schoolvoice Web Chat is designed to give teachers the ability to control and manage the status by enable/disable the chat as per their convenience, as well as informing parents they are away or unavailable at the moment.
Web Chat also allows teachers to navigate easily through the students' lists and chat with their parents and vice versa for parents from their children's list.
We allow you to foster a culture of sharing!
Schoolvoice Web Chat is fully equipped to enable sharing media & documents.
Conclusion
Schoolvoice Web Chat in its first release, aimed to expand school-parents communication to build relationships, and parents to always be updated about their children's school life even while working.
Schoolvoice has pledged to always listen to its users and get their feedback, in order to keep providing a better experience and services.