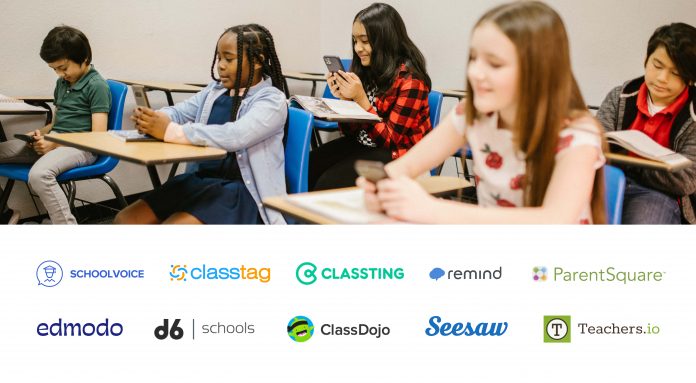 In schools, an effective communication channel is required to create an atmosphere that promotes learning, encourages open feedback, and sparks meaningful conversations. To set up an effective communication channel, schools can try out different communication apps for schools that connect with teachers, parents, and students easily.
But finding the right app can be a time-consuming process. So to make things easier for you, we have sorted out some of the best apps for schools from a huge list and laid out their unique features, pros and cons, and pricing to make your decision process easier.
10 best apps for schools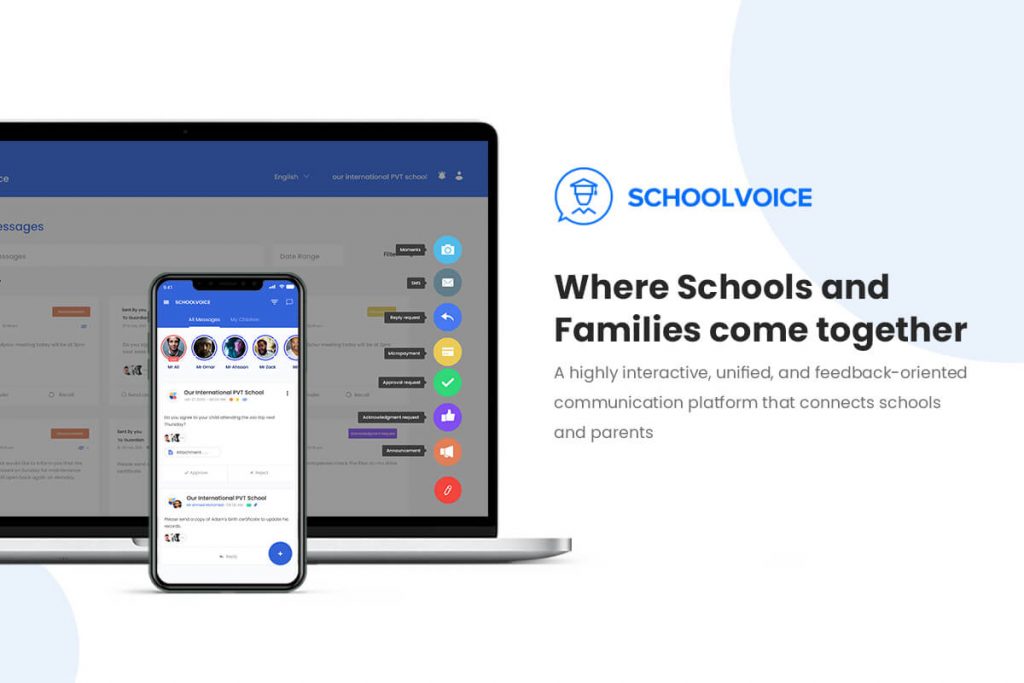 Schoolvoice is a comprehensive and feature-rich school communication app designed to make communication simple, effective, and straightforward for schools and parents. With Schoolvoice, a school can manage the entire communication process, overview engagement, provide app privileges for staff and parents to conduct their communication, check the status of the messages, and instantly review the entire communication activities.
One of the main attractive features that sets Schoolvoice apart from other apps for schools is the Actionable Messages, which lets schools message parents with predefined responses so the parents can respond just by just clicking a button; entirely removing the need to create and compose a message to reply. Another useful feature is the one-on-one chat that lets teachers and parents initiate a chat from anywhere and communicate freely, all from the Schoolvoice app or web admin panel, without revealing their private details like phone numbers.
With Schoolvoice, teachers can store files and share class materials, homework, and much more in the cloud, so students and parents can access it from the comfort of their homes. Teachers can also easily create engagement with parents by uploading Stories of the class's happenings so that parents can assure the well-being of their child from anywhere. Apart from the constant communication provided by Schoolvoice, it is also one of the best apps for schools to arrange interactive sessions with parents and students through live broadcasts and let parents keep updated about how their child performs in school activities.
Features
The actionable messages help schools to provide timely updates on important school announcements, request school fee payments, and announce circulars, with predefined reply buttons to improve engagement.
For example:
If a school wants to ask parents to seek approval regarding a school trip, the school can easily present the details of the school trip and ask to respond by choosing either the "Approve" or "Reject' buttons. In this way, the parents know what action is required to complete the response.
Built-in chat offers an interactive platform for parents and teachers to communicate in private, resolve any school issues instantly and share open feedback.
Share class activities and fun videos and pictures with parents safely with added privacy features.
A cloud storage for teachers to store files personally, and also for sharing homework, class materials, score sheets, and other documents easily with students and parents.
Organize live chat sessions with students and make education accessible from anywhere. .
Reports include a summary of all your communication activities. It features engagement metrics like the number of messages sent, the read-to-respond message ratio, and much more.
Pros
Enable import and export of class structure and other important information from excel sheets
Enable Schools to request and accept fee payments
Plenty of valuable features like Reports, Stories, Live broadcasts, and much more.
Allow Message Merge; a feature that enables teachers and school staff to create and send personalized messages with attachments to as many recipients with just one click.
Interactive Schoolvoice web client and cross-platform mobile application support that lets you connect from any smart device
One of the best user-friendly apps for schools and parents to drive a better school parent engagement.
Share photos, documents, and messages instantly.
Support English and Arabic language, and also provides In-app message translation features.
Emergency Alert feature that alerts parents' smart devices in case of an emergency with a full red screen, demanding immediate engagement, even when the device is in silent mode.
Easy secure login for parents using phone number without the hassle of registration
Cons
The pricing depends on the number of students.
Pricing
Demo version is available to try out the platform and features. The standard pricing plan starts at AED 12000/year for 500 students.
Remind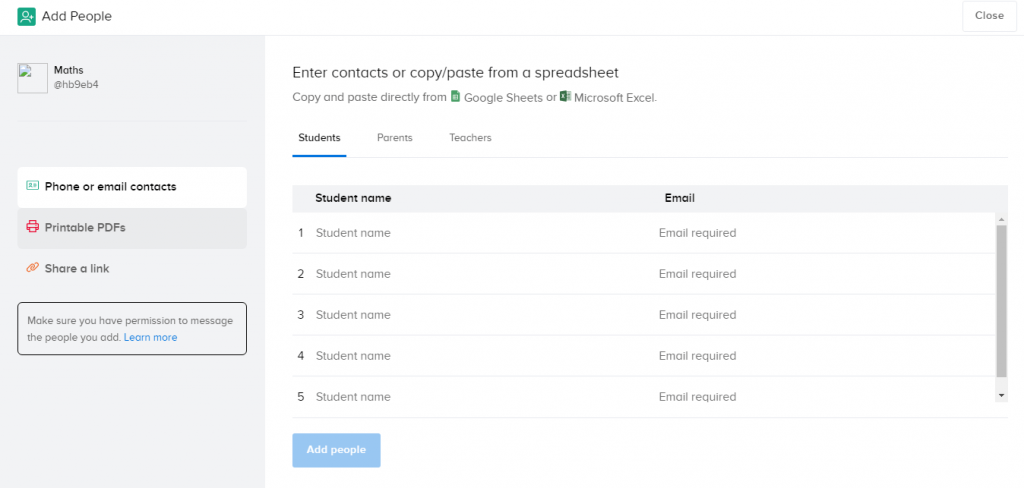 Remind is one of the best apps for schools as it provides a platform for effective school communication and offers a range of features like multimedia sharing, scheduling classes, and school trips for schools. This school app offers a platform for parents and teachers to interact with students. It supports 100 different languages and offers google drive integration to share documents and attachments.
Apart from being a school tool for students and teachers, Remind is also built to make education enjoyable and more effortless for everyone. It allows two-way communication between teachers and parents, so parents and teachers can communicate and share transparent feedback. More features like language translation, video conference, and much more are available under the premium plan.
Features
The most important feature is stamps, which allow a teacher to send out a question, or image, to which a student has a selection of stamp options to reply with.
It enables you to pair with Google Classroom, Google Drive, and much more, so teachers can share materials easily.
Pros
Messages are fast and sent in real-time.
The tool is easy to access and translate messages.
It allows sharing of pictures, videos, and images.
Cons
Unable to sync data with other apps.
Application lags sometimes.
There are text character limits.
Pricing
 Free for up to 150 participants. Pricing can be accessed from here 
Classtag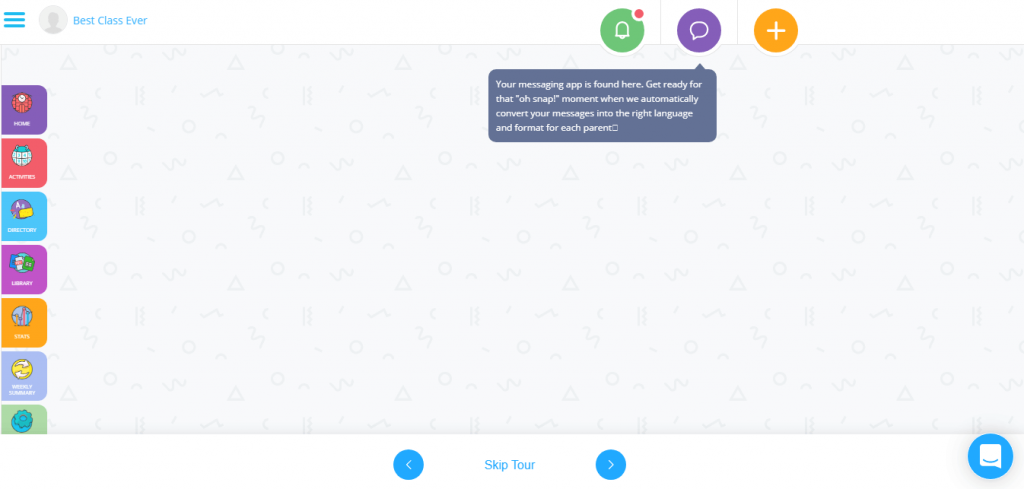 Classtag allows teachers to send and receive messages, announce events, send messages. It's customizable and supports over 50 different languages. This school app allows integration with other applications like Gmail and Google Classrooms. The inbuilt volunteer request and to-do items allow organizing special events and competitions. The announcement feature enables you to issue important updates and notifications about academics and classes. Any new teacher account will get a demo class full of the sample content that helps you get a complete idea about this educational tool.
Features
You will get Classtag rewards like free supplies and goodies just for doing your regular work.
The easy sign-up feature allows you to organize events with parents quickly.
It has automatic conversion, translation and supports any device.
Pros
Simple design which is accessible to any user.
Photo and video sharing are available.
Classtag rewards are available.
Cons
Shows Ads.
The UI needs improvements.
Not suitable for middle or high school.
Pricing
It's free for basic use.
Edisapp
Edisapp is an AI-powered smart school management ERP to streamline and enhance school operations. It is a hundred percent customizable, configurable, and futuristic software that increases the efficiency and productivity of schools, teachers, students, and principals.
Eloit founded Edisapp to simplify the internal process of a school and manage students, transportation, fees, libraries, exams, and more. It uses cloud technologies to engage parents, teachers, and principals without hassles.
Automate your school management processes and convert time, money, and energy for more essential tasks and activities like critical decision-making, learning and optimization.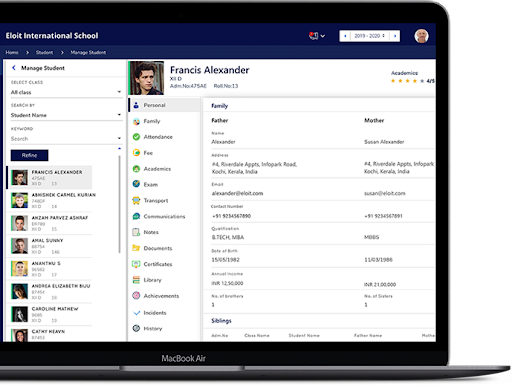 Features
It offers individual portals for Management, Principals, Administrators, Class Teachers, Office Staff, Students, & Parents.
Edisapp provides fully configurable and customizable modules.
It partners with tech giants like Microsoft, Google, Apple, Razorpay, etc., to make it futuristic.
Every school will have a dedicated customer success manager.
Edisapp complies with Banking/Enterprise-grade security protocols.
Integrate Edisapp fully with Office 365 and Teams
Pros
Edisapp is user-friendly and easy to manage.
Available for support anytime.
Can navigate easily through the software
Modules are easy to learn and understand
You can easily integrate online exams.
It comes with a lot of features
It offers data security for school records.
Cons
Sharing and uploading PDFs consumes time
Sending announcements is a lengthy process.
Pricing
Contact the Eloit sales team to get precise pricing plans. 
Classdojo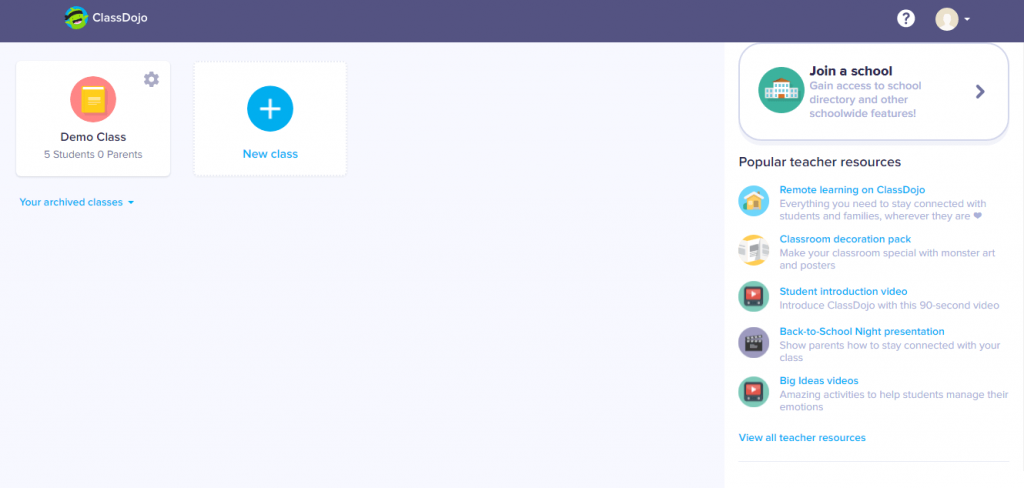 Classdojo is an educational app that allows teachers to share informative portfolios that parents and students can see by logging in using a QR code scanner. It features a story mode that enables teachers to share announcements with a particular group of students. This school tool allows integration with applications like DataDog, Google Translate, Zendesk, and much more. It enabled schools to interact, share files, and help students to learn ideas quickly.
Classdojo can be accessed on any device from anywhere, making it a practical educational application for schools. The Classdojo showcases three sections; Classroom, Class Story, and Messages. Each section flaunts features that can help students to have an effective learning process.
Features
The classroom management feature allows you to organize educational sessions easily.
It has an interactive quiz feature for more engagement.
The mass messaging feature allows the user to send messages to a group of people at once.
Pros
Easy to navigate around, see posts and notifications.
You can easily monitor the activities of the students.
Quick and safe messaging feature.
Cons
It takes time to set up.
It uses a lot of memory in the device.
The mobile app doesn't support all features.
Pricing
It's free for basic use.
Seesaw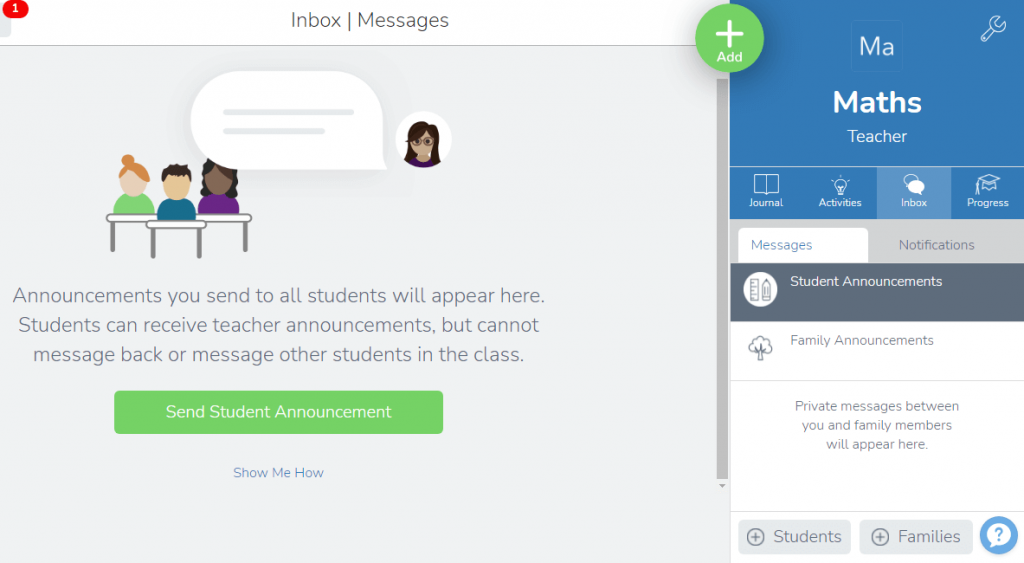 This educational app offers the perfect platform for student engagement along with the involvement of teachers and parents. The communications are managed and shared by the teachers, which makes the process transparent and trouble-free. The seesaw app for students supports and translates multiple languages.
It is one of the best apps for schools that lets students share their academic works, which teachers can access and give feedback. Students can access this educational tool on tablets and smartphones.
Features
Allows you to create multipage activities and posts.
Features separate folders for private teachers to save files.
It has regional data storage options.
Pros
Even kindergarten kids can use this app.
It works smoothly on tablets and mobiles.
Easy to add photos and videos.
Cons
Too many pictures to download.
Notifications need to be improved.
It consumes more battery power.
Pricing
Not available
Edmodo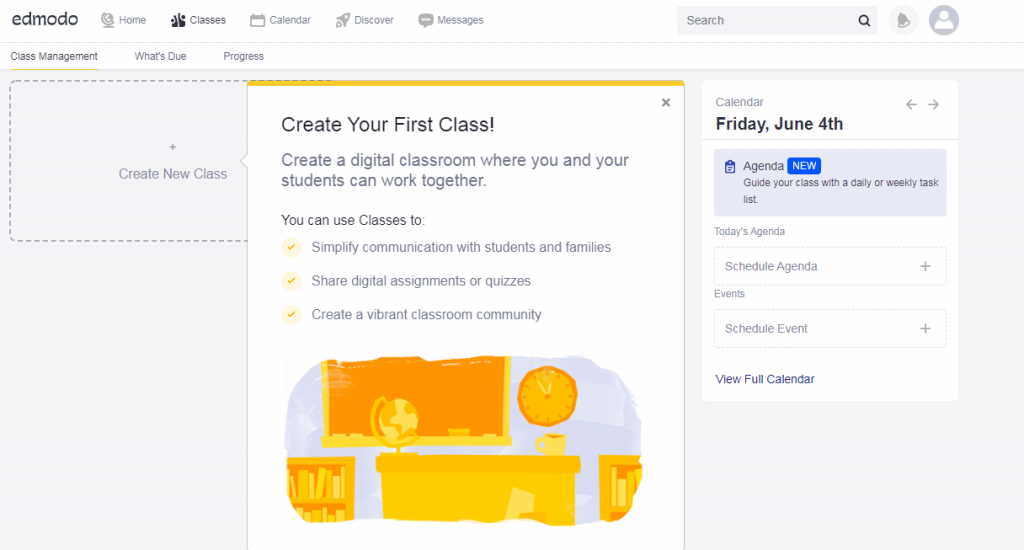 Edmodo allows teachers to interact easily with parents and students and enables them to manage classrooms easily. It is one of the best apps for schools to provide a connected learning experience.
With Edmodo, teachers can organize activities like quizzes and competitions. It has a group feature that enables teachers to create and share information with a particular audience. With the Edmodo app, parents can engage with teachers and know their children's academic performance from anywhere.
Features
Teachers can conduct polls, awards, and much more to increase student engagement.
Easily track academic performance as the scores of students are easily accessible from the app .
Allows integration with other apps and websites
Pros
User-friendly interface
Every interaction and engagement can be monitored in real-time.
Cons
Outdated design.
Less social interaction possible.
Pricing
Free to use for everyone.
Teachers.io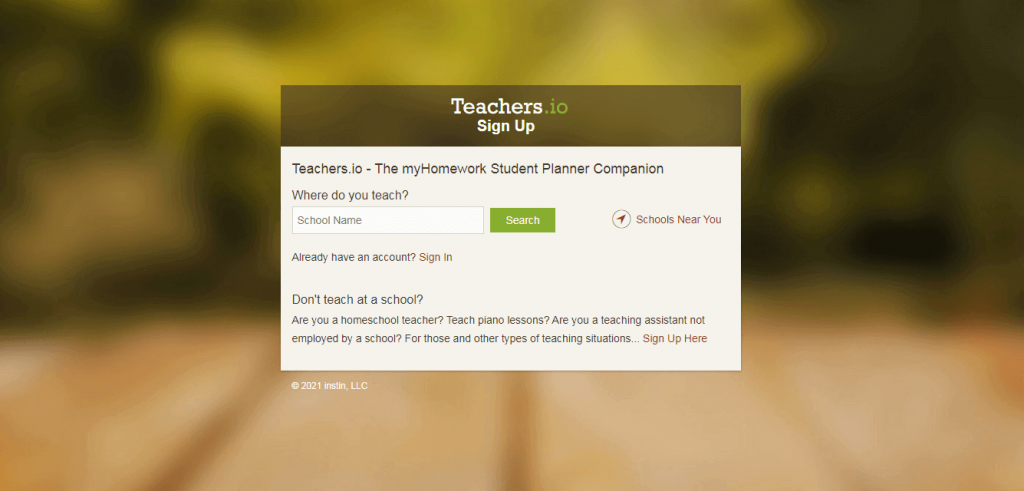 The Teachers.io app is a faculty app that supports teaching and learning on the same platform. This is one of the best apps for schools that encourages student and teacher collaboration, as it enables teachers to attach assignments, tests, quizzes, and event details for each of their classes with this app, while students can easily access all of these files and information quickly from anywhere and learn at their own pace.
This school app showcases a public profile of all the teachers available on the platform with their full-fledged bio page, making it easy for students to find classes easily. The added features and easy-to-use interface make this school app one of the best for teachers to conduct and organize an active classroom learning experience.
Features
Allows to easily manage and conduct classes
Enables to upload files and create and share syllabus.
Provides a public profile that allows sharing stories with other teachers, parents, and students.
Pros
It's very easy to insert notes, assignments, announcements, and much more.
It includes numerous ways to ask questions and engage with students.
Clean and smooth UI.
Cons
Needs multiple teachers to utilize the app for fullest potential.
Old-fashioned design.
Notification settings need to be improved.
Pricing
The details on pricing is available here
Classting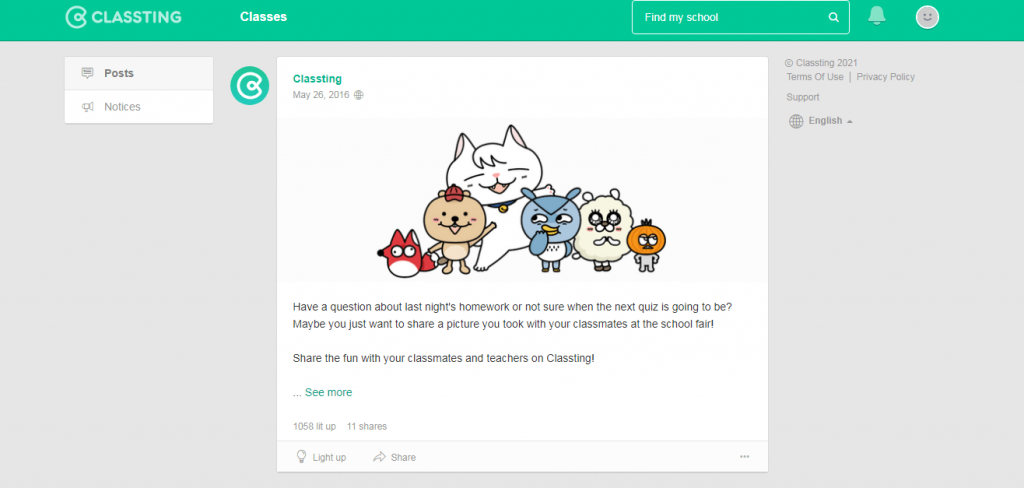 Classting is a free educational app that offers an ideal platform to share files between teachers, students, and parents. It features a messenger option that allows parents and teachers to communicate directly with respective teachers.
Features
Allows teachers, parents, and students to come under one roof for an effective learning process.
The notice option enables teachers to send important messages directly to parents and students.
Pros
Easy to share messages, and attachments
Cons
Outdated features and design
Pricing
It's free to use
ParentSquare

The ParentSquare app offers an ideal platform for teachers and students to interact from anywhere.This school app is a dynamic educational tool that offers a constructive platform to interact without much expense. This tool respects student's privacy and has high-level security. Parents can also involve along with their children to monitor their performance. This versatile app can be used on mobiles, iPads, and tablets. ParentSquare app has plenty of cloud storage that helps you to import and export important files. It also supports multiple languages along with real-time chat, invoice processing, and electronic payments.
Features
Collaboration tools for an efficient learning process.
Customizable forms and templates for easy operation.
Features email alerts, mobile alerts, and mass notifications.
Allows to store report cards, statistics, and analytics.
Supports two-way messaging, audio, and video calling.
Allows integration with third-party apps.
Pros
Easy to share files, links, and messages.
Faster than conventional methods like emails and SMS.
Alerts and notifications are easily noticeable.
Cons
Takes some time to load pages and upload files.
Difficult to set up and install
Comparatively expensive
Pricing
The plan starts at $3000 per year.
Conclusion
There are plenty of apps for schools available in the market to choose from. It's essential to check every feature and price of these apps and select the one that suits your requirement. The best app will be the one that enables engaging conversations between students, parents, and teachers while making it easy for you as a school to conduct and manage these interactions.