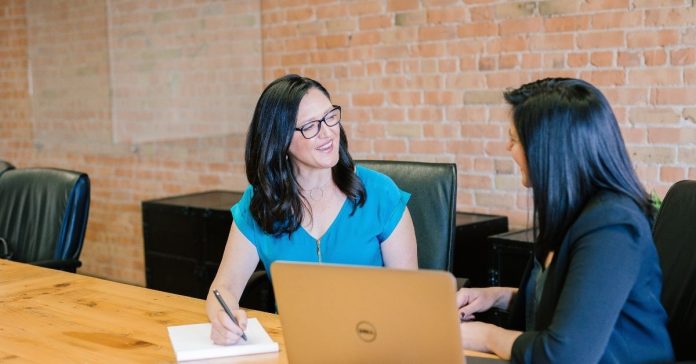 Teacher parent communication has a huge impact on a child's education. Effective teacher-parent interaction can not only boost the confidence level of students but also makes the learning process easier. Teachers can either interact with parents by meeting them in real or virtually. Phone calls, messages and emails are conventional methods for interaction. Regular conversation allows teachers to share information about a student's behaviour and achievements with parents. Parents will also get an idea about their child's abilities and deficiencies. Parents will feel encouraged to be involved in their kid's education if they have a friendly relationship with teachers. Children will also get a positive learning environment to develop their skills. Though it takes some time to build a strong teacher parent relationship, regular interaction will always have a positive effect on the child's education.
Benefits of Teacher Parent Communication
The academic grades and morale of a student can be improved by effective teacher parent communication. Students will feel motivated if parents are also involved in their education. Parents will also get a chance to know about their child's strengths and flaws. Teachers may also see improved student performances if parents are also engaged in the learning process. So it's evident that effective communication has benefits for teachers, parents and students.
10 Tips to Make Teacher Parent Communication Effective
Be friendly and approachable
Friendly communication between teachers and parents will surely bring transparency and loyalty. Moreover, parents will feel it easier to talk with teachers who are open. Teachers should make eye contact, smile and shake hands whenever they interact with parents. These small gestures can kick off the conversation and slowly build trust. Teachers can start asking casual questions to parents. Teachers should make parents feel that they care about their child's education. Parents should also feel more comfortable sharing their problems with teachers. It's important for teachers to maintain a healthy relationship with parents. Teachers can spare some time to discuss educational matters with parents. Teachers need to talk politely and calmly with parents so that parents will feel approachable and convenient to discuss with teachers. Teachers also should listen to parents carefully, understand their challenges and find a solution. It will make the bond between them strong and friendly.
Make parents feel valuable.
Teachers should explain the importance of parent's involvement in their child's education. Make the parents feel that they are valuable, and their engagement is worthy. Parents have a key role in shaping a child's career. A balance is needed between education at school and home to set up a healthy learning environment. Teachers should encourage parents to give a helping hand to children from their home. Teachers can also share kid's activities with parents regularly. This process will make parents feel that they are important in their child's education. Parents can also guide kids with their homework and assignments. If a student performed well in tests, it would be nice if teachers acknowledge and give credits to the parents. Teachers should make parents feel that their involvement is valuable. During the interactive session, teachers can discuss the importance of parents in their child's education. Teachers should appreciate parents for taking time to participate in the interactive session. These small gestures like appreciating and rewarding will surely make parents feel they are important.
Create a proper communication schedule
Teacher parent communication is always effective if it's planned ahead properly. The teachers should plan and create a schedule for the interactive session along with parents. The timing should be comfortable for both parents and teachers. Teachers can meet and discuss educational matters with parents during the parents-teachers meeting day, or teachers can use school chat apps for sending important messages. Efficient teacher parent communication also works well online if you have the best applications. Whatever the medium of communication, scheduling is most important. Teachers are advised to create a proper weekly schedule for effective communication. Creating a communication schedule may also work perfectly. Teachers and parents can choose an ideal time to interact. Teachers should create a weekly or monthly teacher parent communication schedule as soon as a school year begins. Choosing an ideal communication platform also has a direct impact on effective teacher parent communication.
Give regular updates to parents.
Updating parents regularly about their child's progression is an excellent way of strengthening the bond. Teachers should spare some time daily to give updates to the parents. By doing this, parents will also know their importance in their child's education. Teachers can provide updates about the student's behaviour, grades and other school activities to their parents. So that parents will get an idea about their kid's strengths and weaknesses. It will also induce a strong foundation for student's success. The parents are also advised to respond to the teacher's regular updates. Teachers can use school apps like Schoolvoice, which has this feature. It allows teachers to share regular updates with parents easily. This application works smoothly on smart devices, which enables teachers and parents to communicate from their home.
Using conventional methods for teacher parent communication like phone calls may not be efficient every time. There are high chances for parents to miss phone calls or SMS from the teachers. It is always recommended to use a proper application for sending messages. There are plenty of school apps available for teacher parent communication. These best apps for teachers have valuable features to schedule classes, share pictures and videos and many more. The latest technology allows teachers to share messages with parents in a few taps and swipes. These applications are easy to use, time saving and cost-effective. Teachers and parents can choose an ideal platform for communication. The app must be reliable and comfortable for teachers and parents. Applications with an in-built translator will be perfect. It allows teachers and parents to share messages in any language. Even students can use these apps from their home, making the interaction more effective and encouraging.
Use parents as volunteers.
Teachers should invite parents to be volunteers for classroom activities. The students will also feel proud and motivated when they see their parents getting involved. This process will also make parents feel connected towards their child's education. Volunteering can be like controlling school trips, helping students in crafts, reading news etc. Parents can also become volunteers for school cultural activities or annual sports meets. It allows parents to stay connected with school and teachers. Most parents like to make their kids participate in cultural activities and sports. Students will also feel invited if their parents are volunteers of such school events. Some parents love volunteering more than anything. So it's an easy process for teachers to choose parents as volunteers. Teachers are also advised to plan events properly before inviting parents to be volunteers. Don't forget to appreciate parents after the event for sparing their valuable time.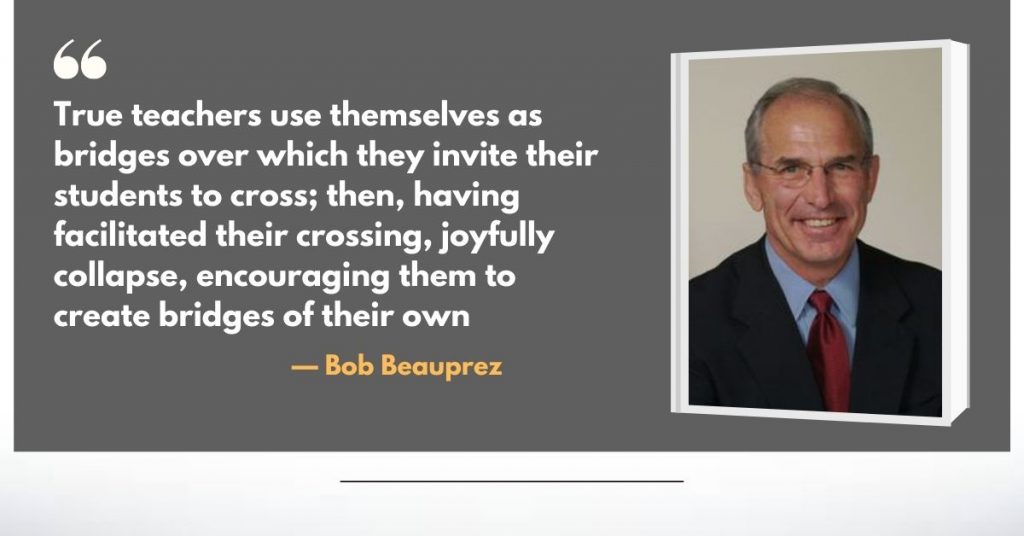 Use applications with language translation
Language translation is one of the most important aspects of teacher parent communication. A proper translator can surely make the interactive session more productive. Teachers cannot expect every parent to speak and understand the same language. It's always recommended to have a school chat app with in-built language translation. Most of the school apps have an in-built translator. It allows teachers to set up two-way communication with parents with no language barrier. The translator will enable teachers and parents to communicate with ease. Parents and students can share their problems and suggestions in any language. It also makes sure that messages are delivered without changing their meaning. Parents will feel more open and comfortable if they are allowed to communicate in their own language.
Be open to new ideas and suggestions.
The best thing teachers should do while interacting with parents is to be open to ideas. New ideas may arise from anyone. Teachers should be able to create new ideas and listen to suggestions from parents. Parents will also have their own views and suggestions. Teachers should save some time for parents to share their thoughts during an interactive session. Students can share their problems with either teachers or parents. Teachers can implement those ideas if they are relevant and compatible. Teachers are also expected to create new ideas and discuss them with parents. Everyone has their own opinions. Teachers should allow parents to share their views. Every interactive session should have a dedicated time for parents to share their suggestions. Teachers can note down these ideas and execute them if they are effective. It makes parents feel valuable and involved in their child's education.
Be transparent and consistent.
Transparency and consistency are keys to teachers to maintain a successful relationship with parents. The communication between parents and teachers should be open and precise. Teachers have to share everything with parents, let it be academic matters, behaviour or health issues of the students. It will give more trust and satisfaction to parents. The interactive session should also be consistent.It's better to schedule teacher parent communication with consistency. The teachers should stay connected with parents by sharing daily updates and announcements. It is better to have a proper schedule for teacher parent communication. Consistent meetings between parents and teachers will surely make the interaction productive. Teachers are advised to send daily updates to parents. Parents are also supposed to respond to those updates. This consistency will maintain a healthy relationship between parents and teachers. Transparent conversations also have a huge impact on maintaining a productive relationship. Teachers and parents should be open with each other. They are advised to share all activities, grades and behaviour of students during communication.
Share feedback and conduct surveys.
After a successful interactive session with parents, teachers should conduct a survey. Surveying with questions regarding the communication session with parents will be better. It also paves the way to improve teacher parent communication. Teachers can also run a survey with parents where parents can share their experience of the communication. It can be a questionnaire with parents asking relevant questions regarding communication and experience. This process offers an opportunity for parents to share their valuable suggestions. It allows teachers to make improvements in their next gathering with parents. Teachers should carefully study the feedback and recommendations from the parents. Teachers are also advised to make necessary changes to their style of interaction if the suggestions and ideas of the parents are relevant. Teachers can create a list of questions regarding the communication and invite parents to answer them. Parents can also review and rate the interactive session. This process makes teachers know whether the interactive was effective. Teachers can also make necessary changes in the next session.
Conclusion
Teacher parent communication is one of the crucial aspects in shaping a child's future. Strong and consistent interaction benefits teachers, parents and students. Now you should have got an idea of how to make teacher parent communication effective. Developing relationships with parents is important and effective as it will boost the confidence level of the children. Teachers can efficiently implement the tips mentioned above to maintain a healthy teacher-parent relationship.