Here's the situation. You work 9 hours a day, come back to find endless requests from the family along notes about one of your children wanting a new school uniform from the school administrator or a detention note because they forgot their homework for the second consecutive week.
Most parents will calmly try to deal with matters as they arise in a logical, rational way, while other parents bristle just knowing how mischievous their kids are. In the end of the day having a full fledged agenda for your children is a bit daunting to keep up with. If it was up to them, they would have every school inquiry sent back and forth on a swan. Unfortunately, that is not the case.
That is where SchoolVoice mobile app comes in.
Users now can answer incoming statements, queries or requests about school related itineraries. Anything related to their children at school with one-click. Allow us to demonstrate.
Behold the "Accept and Decline" feature!
You just received an incoming message from school telling you in it that you should attend tomorrow's parents-teacher day. Brilliant! Using one tap you could either accept the message that will inform them that you're coming or you can click decline to tell them you're not coming. Either way you are going to be at ease with just a click.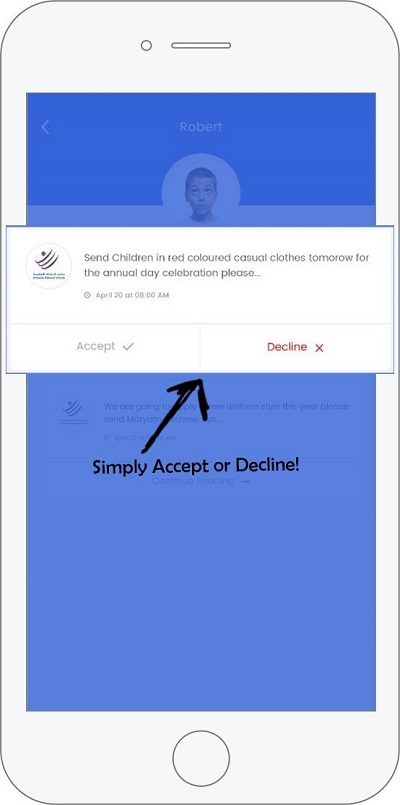 When you receive the message, you get a short version with a predefined action. Upon further clicking the message you will be presented with a full detailed version with the attachment (PDF, Excel, JPEG).
Clicking on open will allow you to view the school attendance record, the exam result for the student and any other important announcement the school sends in regards to the child.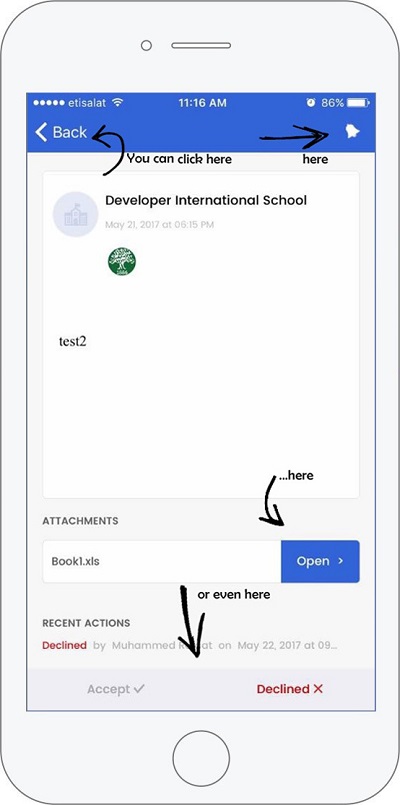 Easy, right?
Give it a try for yourself. Download SchoolVoice on: